Ice Age in the Partnachklamm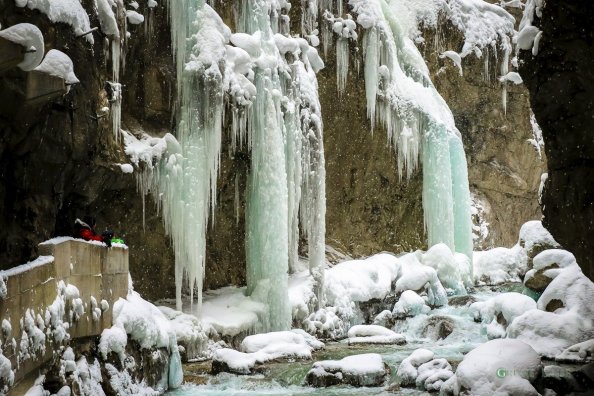 The Partnachklamm close to Garmisch-Partenkirchen is an absolute ice-dream during wintertime!.
Over a lenght of approx. 700m the Partnachklamm can be visited on save paths. The depth of the Partnachklamm is approx. 80m. From the walls of the stones the outflowing water freezes and therefore an incredible amount of icicles can be seen in the Partnachklamm everywhere.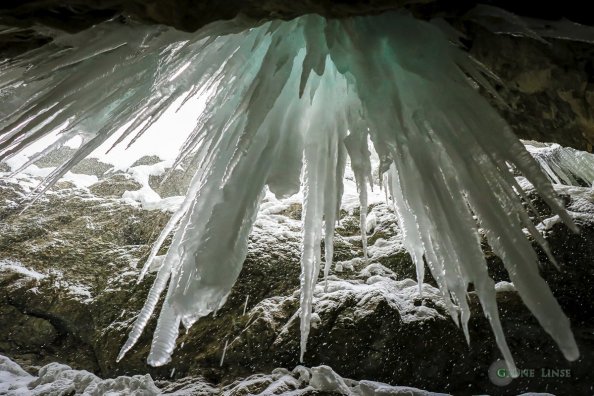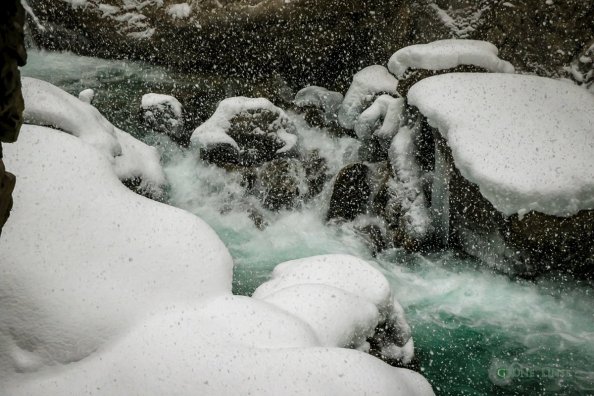 It's also an good idea to look upwards!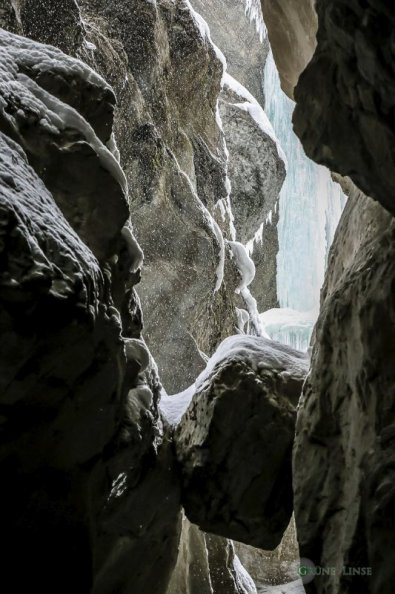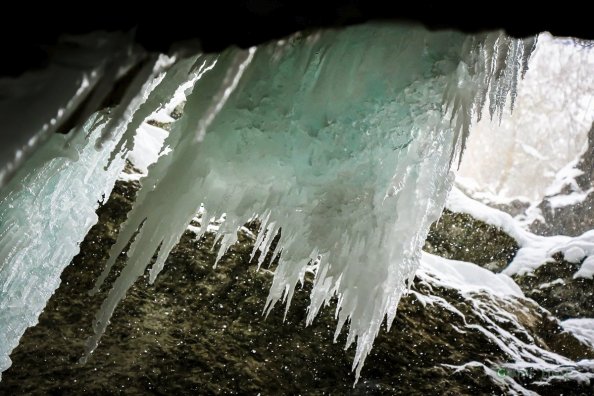 You can see really everywhere icicles in the gorge!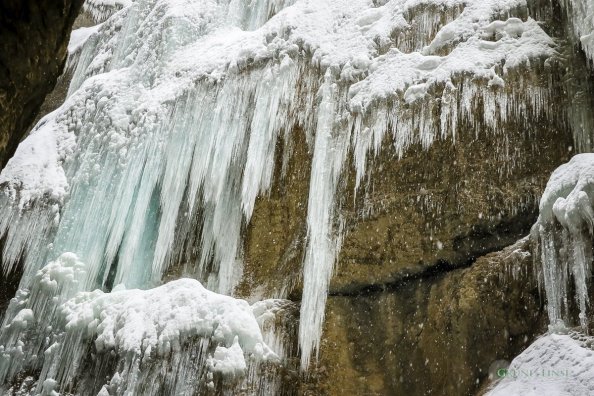 As it was snowing the whole day, there where sometimes even small avalanches.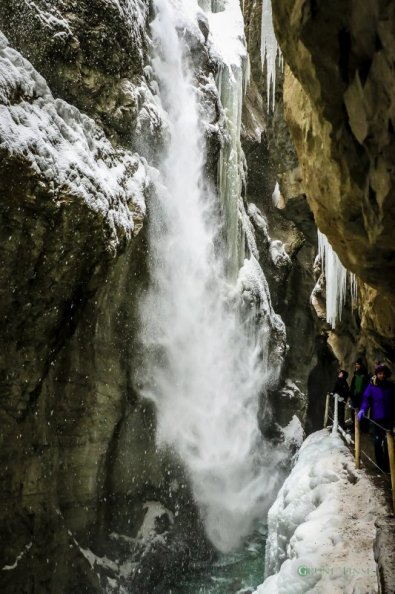 And really impressive are the avalanches, when they head directly to you!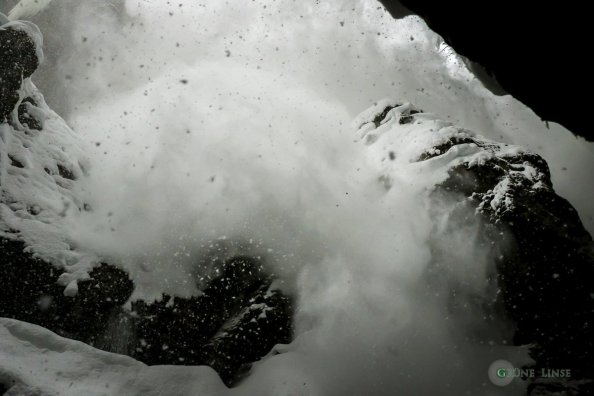 And then the darkness came!