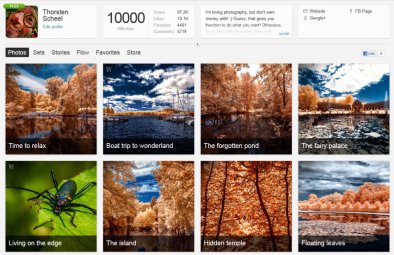 Hey guys, I really made it! Over 10.000 positive votes on my shots on 500px, this is really crazy!
Many thanks to all which took their time to view my shots there! And even more I'm so happy about all the positive feedback!
Additionally you get to know really cool people there and can view so much fantastic shots there. Many thanks also to all guys which uploaded there shots of excavators, tractors, firetrucks, motorbikes, airplanes, helicopters and so on, as these are the favourites of our little man! 😉 And there are really plenty of them.
Nearly everything is great on 500px. The only thing which is a real pain is that point system and the negative votes "dislikes" you can get. This is not completely stupid, because of course some people will not like your shot, but strange is that only the best shots get negative votes. This is not really logical, isn't it? Often these negative votes will also be given to remove shots from the front pages, what is not the right motivation to vote. Nevertheless, as long as you can ignore this then it is really fun to be there!