Have a look on the Elster at Gera with infrared glasses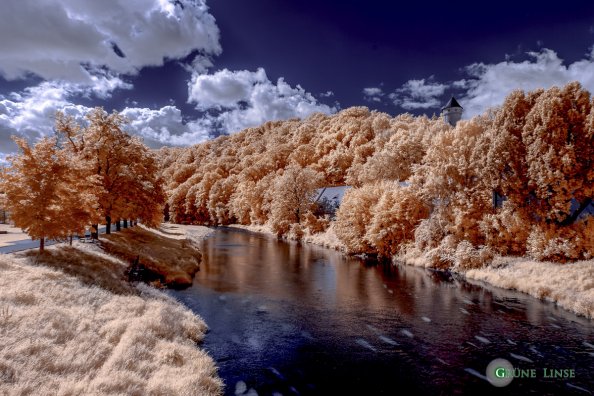 For infrared photographs, this time of the year, is not really fantastic. But I was not lazy this summer and took many images which are still waiting to be processed. Among them, images of the "Weiße Elster" at Gera, which I will show you today.
The "Weiße Elster" flows through Gera in the western part of the city. Directly on the side of the river the Hofwiesenpark is located, which was completely redesigned for an garden exhibition in the year 2007. The result is absolutely fantastic and a great place to go. With the weather I was really lucky at this day and so it was again great fun taking the infrared images, but have a look by yourself!
If you should want to see even more Infrared photographs, then I would recommend to you my own Infrared page . Otherwise I would be happy about your comments, no matter if you have some advices or feedback, be it positive or negative!