Infrared visit of the Eremitage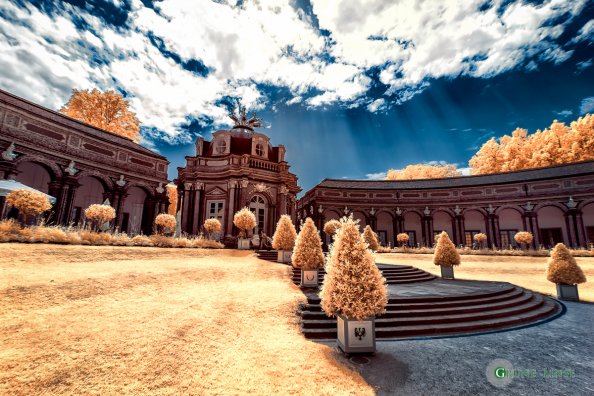 A visit of the Eremitage in Bayreuth is always rewarding. This time even more as I had the chance to see it with different (infrared) eyes. The Eremitage is a very large park including some small castles at the outskirts of Bayreuth. It was founded by the Bayreuth Markgraf Georg Wilhelm at the beginning of the 18th century and further extended by the Markgräfin Wilhelmine.
The park invites you always for wonderful walks and is always good to surprise you with its many waterways and fountains. This time I was lucky and had the chance to visit also the "Old castle" which is truely fascinating! These old man already hade a very fine sense of humor, but its best if you find out by your own. Surprise is surprise!
If you should want to see even more Infrared photographs, then I would recommend to you my own Infrared page . Otherwise I would be happy about your comments, no matter if you have some advices or feedback, be it positive or negative!