An infrared day in Bayreuth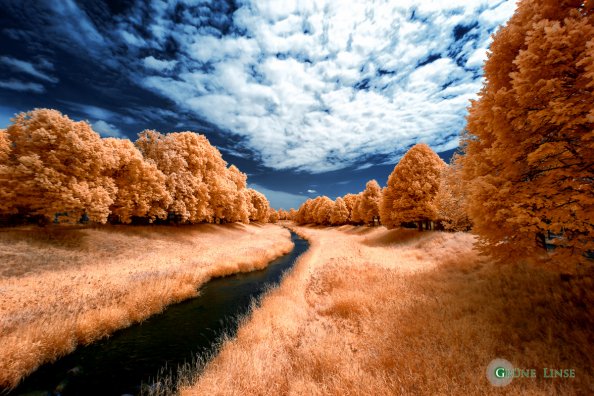 Last time I did show you some infrared shots of my visit of the Eremitage in Bayreuth. This time I will present you the second part of my infrared day in Bayreuth.
The first four infrared shots show the riverbed of the Red Main very close to the Oberfrankenhalle in Bayreuth. On the last four shots you can see the Röhrensee (pipe lake) where also is a little zoo and a very new and fantastic playground!
Have fun with the images!
If you should want to see even more Infrared photographs, then I would recommend to you my own Infrared page . Otherwise I would be happy about your comments, no matter if you have some advices or feedback, be it positive or negative!