Infrared trip to the Stadtweiher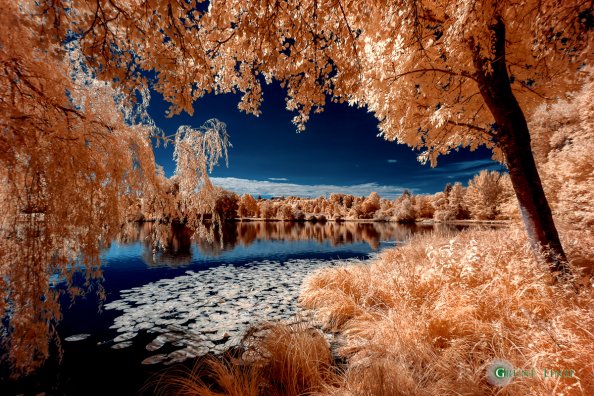 At the beginning of this month I visited again the region where I grew up the beautiful Allgäu. And after I had walked about hundred times around the Kempten Stadtweiher (Brilliant Emerald, Swans, Ducks), it was high time that I brought my infrared camera with me. Of course I have been a bit lucky that the sun was with us and at the same time some beautiful clouds were on the sky. Therefore, I can show you this time some great infrared photos of the Kempten Stadtweiher.
The colours on the infared photos are of course not natural but my choice, as infrared is invisible for us and therefore has no colours to the human eye. But what is real is the brightness you see. The trees are indeed much brighter than the sourroundings and especially this is so fascinating to me! Then I hope you will enjoy the photos and to all which want to see even more they are invited to visit also the infrared Pfaffenteich or Bayreuth.
If you should want to see even more Infrared photographs, then I would recommend to you my own Infrared page . Otherwise I would be happy about your comments, no matter if you have some advices or feedback, be it positive or negative!