Infrared visit of the Tiergarten in Berlin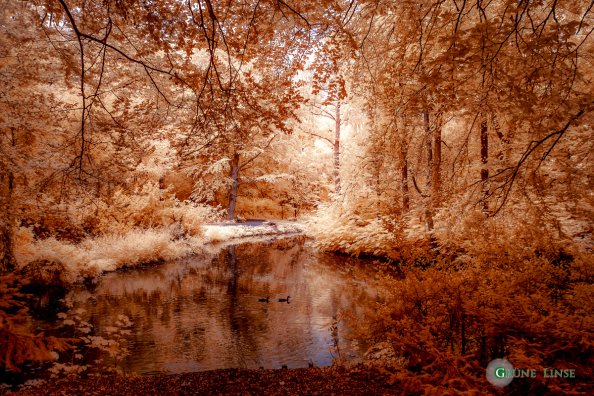 First of all I want to wish you all the best for the new year! After having a couple of quiet days, I would like to take you now to a infrared visit of the Tiergarten in Berlin.
I was already often In Berlin, but only two years ago I discovered the huge park Tiergarten. It is still amazing to me how huge the park is and how fast you will loose the feeling that you are in the middle of the largest city of germany. And this altough the attractions like the Siegessäule, the Reichstag and the Brandenburg Gate are never far away. The Tiergarten is truely a green paradise and I felt really lucky having my infrared camera with me, so I could make the best of the sunny day! I hope you enjoy the next collection of infrared images!
If you should want to see even more Infrared photographs, then I would recommend to you my own Infrared page. Otherwise I would be happy about your comments, no matter if you have some advices or feedback, be it positive or negative!